AIDSinfo
New features
UNAIDS published a new version of AIDSinfo, the Tellmaps-powered data display hub. The new version gets all data from the UNAIDS-managed database and has country specific resource information.
---
Tellmaps
Drug usage
1.8% of Americans has used cocaine at least once in 2011, up from 1.5% in the previous year, according to the new World Drug Report 2014, published by the UNODC. Check our new drug usage maps (cannabis, ecstacy, cocaine and opiates).
---
Out-of-school children
new eAtlas by UNESCO Institute for Statistics


58 million children between 6 and 11 years are out-of-school. UNESCO Institute for Statistics created a new eAtlas to present primary and secondary education enrollment rates and gender disparities, Powered by our eAtlas tool Tellmaps.
---
Tellmaps
India edition updated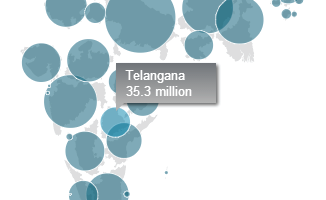 As of June 2nd India has a new state: Telangana. It has 35.3 million inhabitants. The state, with Hyderabad as capital, consists of the ten north-western districts of Andhra Pradesh state. The India edition of Tellmaps has been updated
---
Tellmaps
Life expectancy


On average, a child having been born in 2012 is expected to live for seventy years. Girls can look forward to 72.7 years, boys to 68, according to statistics published by the World Health Organization.
---
Tellmaps
Internally Displaced Persons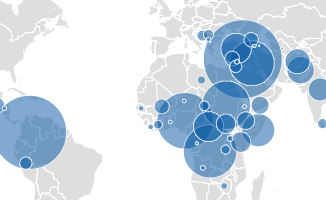 In 2013 the world counted an estimated 33.3 million Internally Displaced Persons (IDP's), a sharp increase compared to earlier years. Fresh data by the IDMC in Geneva, mapped in Tellmaps.
---
Banque de France
Cartogram series


The Banque de France is working on an exhibition space to highlight the role of economy and money in society, the Cité de l'Économie et de la Monnaie. The website is already launched, and now shows a series of cartograms to illustrate various datasets. Made with Mapping Worlds' new map tool.
---
Tellmaps
Military expenditure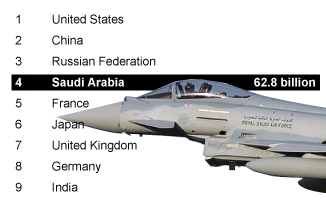 The military expenditure of Saudi Arabia last year surpassed that of the United Kingdom and France. New SIPRI data.
---
World Energy Data
Mapping Worlds presents World Data Energy, powered by Tellmaps.
The e-atlas offers an informative, visual digest of global energy statistics. An engaging resource for everyone looking for introduction level energy data.
---
Tellmaps
Death penalty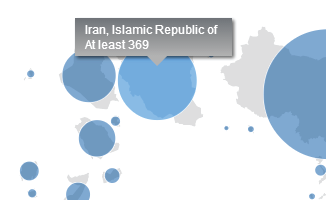 At least 778 people were executed in 2013, Amnesty International reports. Excluding China.
---
Tellmaps
Women in parliament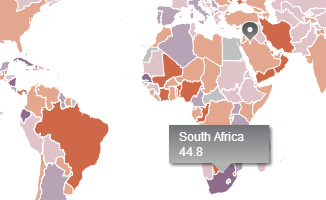 Out of the 45,671 seats in parliaments around the world (lower and upper houses combined), 21.2% are held by women. New IPU data.
---
Tellmaps
Asylum trends


Asylum applications in the industrialized countries increased with 28%. Germany ranks first as country of destination.
---
Tellmaps
Arms trade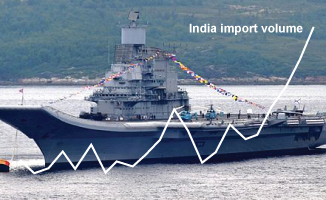 Asian countries fuel the strong overall increase in arms trade. The continent and its surrounding waters are a dense geo-political landscape.
---
Tellmaps
Prison population


The cost of the war on drugs: almost 1 in 100 US adults is in prison.
---
Tellmaps
Viral hepatitis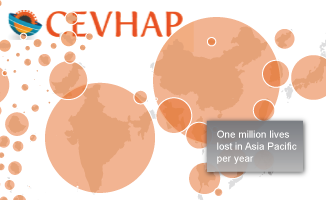 Viral hepatitis is one of the greatest health threats, with chronic hepatitis B and C affecting over 500 million people. Presented by CEVHAP
---
Indexviewer
A new atlas to learn about world affairs


Many organizations rank countries to highlight a particular theme. The Global Slavery Index. The Open Data Index. The Happy Planet Index. Each index is a different way to look at the world. Mapping Worlds now offers www.indexviewer.com. A straightforward atlas to browse the various indices and learn about their goals.

Organizations are very welcome to add their index. Contact us to learn more about the presentation features.
---
Statistics South-Africa
New website concept
Desmond Spruijt and Sweden-based developer Daniel Lapidus worked with the Statistician-General of South Africa to reinvigorate the website of Statistics South Africa. In just a couple of months a dedicated project team of StatsSA staff and developers created a new website and increased the role of vivid data communication in the organizations activities.
---
Tellmaps
Present your data rich topics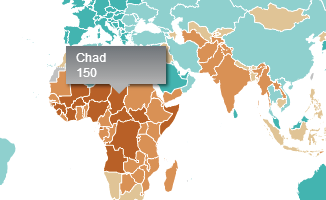 Tellmaps enables organizations to present data rich topics and to create their own, dedicated atlas. Tellmaps is built on a new concept, going beyond the dashboard. It gives overview and detailed data display in one, comprehensive view.
---
Adaptation Fund
Mapping project data
The Adaptation Fund was established to finance projects and programmes in developing countries that are parties to the Kyoto Protocol and are particularly vulnerable to the adverse effects of climate change. Over the past two years, the fund has dedicated more than US$ 180 million to increase climate resilience in 28 countries around the world. In partnership with the Global Environment Facility the Mapping Worlds map tool visualizes key data of these projects.
---
ReSAKSS
Upgraded map tool
ReSAKSS-Africa, hosted by IFPRI, serves as a "one-stop shop" for high-quality analysis and knowledge products. It enables everyone involved in the agricultural sector to track progress and share lessons learned. The upgraded map tool allows a wealth of comparison between countries and groups as well as benchmarking country progress to the targets of the Comprehensive Africa Agriculture Development Programme (CAADP)
---
Maps alive
South Africa's Census 2011
Statistics South Africa has released a suite of products to make the Census 2011 data available. Maps alive uses the World Data Atlas to present data and context for key topics.
---
World Data Atlas
A new tool to present data driven topics
The World Data Atlas is now available. As an entirely new concept, organizations can use the Atlas to comprehensively present data and narrative.
---
IAOS Conference
Presentation of the World Data Atlas
The theme of this years IAOS conference is Getting Our Messages Across – Strategies and Best Practices to Ensure the Use of Statistics in Decision Making. The World Data Atlas will be presented as part of the Statistical Literacy section.
---
AIDSInfo
A first glimpse at the new World Data Atlas tool
We are proud to present UNAIDS as the very early adaptor of our new tool, the World Data Atlas. The Atlas will allow everyone to present data and narrative in an easy to use interface. Organizations can use the tool to create their own Atlas. The new AIDSInfo offers a first and great example. It shows maps on a range of subjects and combines these with the various charts and tables previously dispersed on the UNAIDS web site.
The World Data Atlas tool will be launched in full in September 2012.
---
Silicon Angle
An interview with Desmond Spruijt, director of Mapping Worlds
Kathryn Buford of Silicon Angle asks Desmond about the potential of data visualization for social change.
---
World Wildlife Fund
Data animation to present key findings
Clean energy technology, cleantech in short, is a booming industrial sector. The World Wildlife Fund Netherlands issued a report to measure how countries are faring. Mapping Worlds and designer Rogério Lira helped WWF to distil an engaging, data driven series of animations and charts, presented as a short video.
---
SXSW Festival
Data Visualization for Social Change
Successfully illustrating vital data can help advocates maximize the impact of sound science in public debate and policy. But many nonprofits still struggle with effective information design and delivery. Desmond Spruijt (Mapping Worlds) and Lauren Carmin (Guttmacher Institute) lead a session at this years South By Southwest festival to bring together visualization experts with advocates working for social good.